Authors
---
The European Heritage Times volunteers presenting all regions of Europe – from Spain in the West to Turkey in the East, from Norway in the North to Albania and Greece in the South. The professional background of the volunteers is very diverse, too – they have education in heritage linked topics as architecture, archaeology or history of arts, but also in other fields as geography or internet technologies. All of the European Heritage Times volunteers had been engaged previously for heritage – by creating a non-government organisation, by managing a blog on heritage linked issues or by participating in heritage volunteering projects.
Find the profiles of the volunteers below:
Aida Loy is a Spanish archaeologist. She was born in the North of Spain in Asturias but she has also lived in Madrid for a while where she did her bachelor. Currently she is living in the Netherlands where she did an Archaeology Master specialising in Heritage Management and Digital Archaeology. She finished her master with a project about heritage engagement and divulgation using 3D modelling and she expects to continue doing so with different archaeological sites in the future. She has participated in numerous archaeological excavations around Spain and also work as a guide at archaeological museums focusing on Heritage divulgation and guides for children. Volunteer for European Heritage Times since 2019.
Joseph Tannous is a heritage enthusiast, Born and studied in Lebanon, gained a degree in architecture and another in landscaping. Currently pursuing a joint master's degree specializing in Industrial Heritage between France, Italy and Portugal. Worked as an ancient buildings surveyor and participated in multiple heritage related workshops between Europe and the Arab countries, giving him different perspectives to the related issues. He believes heritage is among the most important assets that a nation can have, and that is why it should be cautiously conserved. Social Media Heritage Volunteer since 2019.
Karen was born and grew up in Budapest, but she is currently living and working in London as a researcher and archivist. She completed her studies in anthropology, focusing on material and visual culture, which informed her interest in heritage. Karen is particularly interested in the social role and background of objects and how people interact with museums and heritage sites. Her first in-depth introduction to heritage work was volunteering in two projects organised by the European Heritage Volunteers – she completed conservation work in the Univ Monastery in Ukraine and documentation in Halberstadt, Germany. She also became a volunteer for the European Heritage Times since 2019.
Lianne Oonwalla was born and raised in Mumbai, India. She cultivated a passion for archaeology and heritage from a young age and completed her Bachelor's degree in History. She moved to Germany to study a Master's degree in Heritage Conservation and Site Management from Brandenburg University of Technology. As part of her degree she had to complete a semester of studies in Cairo, Egypt, which she says was one of the most vibrant experiences of her life. Her interests lie in the relationship between heritage and modern virtual technologies and chose this subject as her Master's Thesis. She is currently pursuing a career in heritage management in Berlin, where she also bartends for a craft beer brewery. Volunteer for European Heritage Times since 2019.
Meetali Gupta is an Architect from New Delhi India, currently pursuing 'Masters in World Heritage Studies' in Brandenburg University of Technology, Germany. She has worked as a research associate for a social enterprise- Safetipin, and as a research Architect with national heritage consultants in India, INTACH (Indian National Trust for Art and Cultural Heritage). Having a research-based work experience, she was part of the Architectural research on 'Architectural Styles of India' in INTACH. Her key interests focus on built heritage, architectural research and public spaces. She is a volunteer for European Heritage Times since 2019.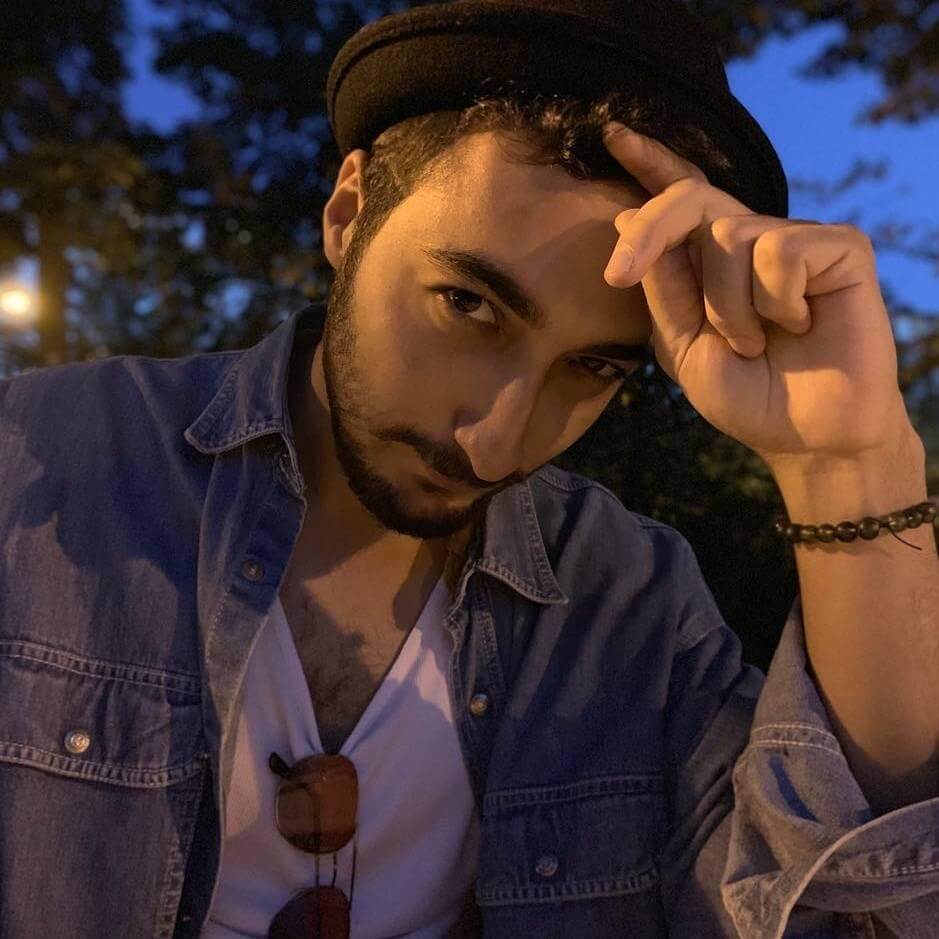 Ahmet Özgür Çınar is a master's student in the field of Heritage Conservation and Site Management at the Brandenburg Technical University of Cottbus.He born in Adana/Turkey and raised in the same city till his university education and to study at university he moved to Nigde which is another city of Turkey in the Anatolia region. He studied Social Sciences Teaching and became a teacher but instead of doing teaching jobs, he decided to participate an Erasmus+ Project and he moved and lived in Wroclaw, West of Poland for a timeAfter his Erasmus journey in Poland, he moved back to Turkey and started a master's program at Istanbul University in Turkey. His major in that study was on Geography. During his master's education, Özgür wanted to move Germany and he participated in an Erasmus+ study project in Berlin at the Humboldt University of Berlin. He took his first courses in the field of heritage in that University and he was taking courses on industrial heritage and particularly he was interested in Siemensbahn's old train line which is in North West of Berlin.After spending one year in Germany, he went back to Turkey again to finalize his master's study there and put an end to his Turkey journey. Then, he moved to France to be a volunteer in a heritage site which is also recognized by Unesco. He was a volunteer in a camping site in the heritage site of Châteaux de Lastours which are Cathar castles in the French commune of Lastours in the département of l'Aude. He worked under a beautiful view of this unique heritage site and in the field of sustainability, tourism, youth education, adult education, and youth Exchange projects while writing his mémoire. The site is emerged by four beautiful castles and these are on the top of a crest on a north-south axis: Cabaret, Tour Régine, Surdespine and Querthineux. They controlled the principal access routes into the Cabardès and the Montagne Noire regions. The castles at Latours were a center of Cathar religious activity during the 13th century. As an organization and a good team, he and his friends organized different youth exchange programs that are hosting young people from all around Europe to train them on social topics. They stayed there till the end of September and started a new journey in their paths.Ozgur came to Germany again after this unforgettable experience and decided to study in the field of Heritage. He went to Cottbus to study at the Brandenburg University of Technology in that field. Nowadays he is focusing on underground heritage and particularly on Berlin's Techno Scene as a multilayered heritage site. The main topics which he interested in heritage and identity, heritage building process, the heritage of present and future, space and society relations.He wants to build an academic career in that field and therefore taking all the chance which can help him to enlarge his knowledge within the topic.Ahmet Özgür Çınar, a Volunteer for European Heritage Times since 2019.
Silvia Demetri is born in Italy and lives in Milan. She is an architect specialized in architectural and landscape heritage. She had the chance to study built heritage all around europe and in the last two years she started to work the field of museums with interest and commitment. One of her biggest passion is to travel and she loves to share her experiences and her stories because cultural heritage is something amazing and everybody should be directly in contact with. Volunteer for European Heritage Times since 2019.
Wanda Marcussen is a history and cultural heritage enthusiast from Oslo, Norway. She previously studied International Relations with a specialization in History at The University of Oslo and is currently studying Anthropology at The University of Bergen.
Her main interests are ancient and medieval history, mythology and the study of sustainable use and preservation of cultural heritage. Next to her studies she works for the cultural heritage storytelling platform Hidden and writes travel articles for Ancient History Encyclopedia, in addition to being a volunteer for European Heritage Times since 2019.
---
Samuel Oer de Almeida was born in Germany. He is currently studying for a master's degree in Classical Archaeology at the University of Tübingen, following which he will continue with a PhD. He is interested in ancient architecture and urbanism, numismatics, epigraphy, and the reception of antiquity through the ages. He enjoys listening to various genres of music and is a passionate bibliophile. Moreover, he participates in several excavations around the Mediterranean. He believes that the engagement with cultural heritage is key to understanding past and present societies. Volunteer for European Heritage Times since 2018.
---
Anna Karla Almeida is born in São Luis, Brazil. She is an architect urbanist, industry historian and currently a doctoral assistant of Laboratory of Urbanism at EPFL in Lausanne, Switzerland. She lived in France, Italy, Portugal, Spain the last 10 years, discovering the cultural heritage of these nations in Europe. Anna worked also for US/ICOMOS as young professional in San Antonio, Texas. Social Media Volunteer for Heritage since 2017.
Inna Starkova was born in Russia. She is art historian with 3 year professional experience in the field of curating artistic and photo exhibitions, modelling and coordinating Art Educational Programs, art festivals and art events. She has 10 years of practical art volunteer experience in Russia and in Europe. She is in love with art and strongly believes that it speaks once we are ready to listen to it. Social Media Heritage Volunteer since 2017.
Mariana Martinho was born in Lisbon, Portugal. She did her bachelor in Political Science and International Relations. After living in Barcelona, Rotterdam was her next destination to pursue a Master in Cultural Economics and Entrepreneurship. This background resulted on a major interest in cultural policy and creative uses of heritage. Currently, she is developing a project with children, promoting cultural education. She is always involved in volunteering activities and her mindset is lead by heritage adventures and a green lifestyle. Social Media Volunteer for Heritage since 2017.
Petar Petrov is born in Bulgaria and lives in the capital city Sofia. He is an architect and is doing restoration of historic buildings and adaptation of archaeological sites. He is very much captivated by spoken and written words. He loves to tell stories and to show amazing things about heritage that previously may seem dry, but eventually turn out to be very cool. He believes that cultural heritage is a powerful resource to create a better living environment that evokes sense of comfort and joy. Social Media Volunteer for Heritage since 2017.
Sorina Neacsu, born in Romania, currently lives in Bucharest. She is a trained art historian, cultural manager and museum educator and enjoys everything related to heritage. She manages "Heritage for the Future" Cultural Association and her PhD thesis on Contemporary Art. Her studies focused on art history and political science, but she also took various extracurricular courses such as curatorial practices, art critique, museum education etc. She is keen on exploring the enhancement and dissemination of cultural heritage and dreams to foster a better understanding of heritage relevance on our everyday life. She joined European Heritage Times in 2017 and European Heritage Volunteers in 2019.