By Lindsay Taylor,
a Heritage student at Cambridge University
Pride Month arrived in Cambridge, England with intense heat and clear blue skies. Standing on Silver Street on a sunny Saturday in early June, one could watch the punters jostle for space under the Mathematical Bridge like aquatic bumper cars, the whole city embracing the good weather by flocking to the River Cam. I had come to appreciate another landmark, one I had passed by nearly every day without ever appreciating its significance: the Anchor Pub. It surprised me to learn that this humble institution was once a hub for Cambridge's LGBTQ+ community, but the evidence was piping through my headphones via a new audio trail on queer history. According to A Great Recorded History, created by Diarmuid Hester, the Anchor once hosted the only gay disco in the city. The trail begins there, bolstered by testimony from a queer woman who often attended in the late 70s — that is until the owner banned lesbians for "not spending any money."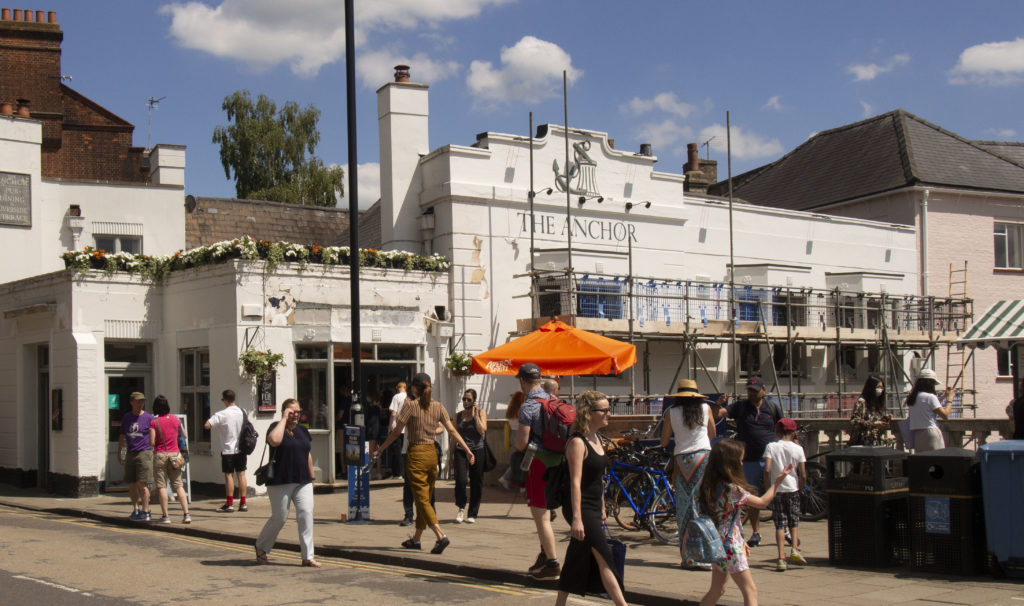 Hester felt compelled to complete this project following his disappointment in the lack of queer spaces at Cambridge. Though countless gay persons of note — from poets to computer pioneers — have come through the University, they maintain a relatively covert presence in the city's landscape. Hester set out to unearth the city's LGBTQ+ heritage, titling his audio trail in reference to EM Forster's comment that queer history is a "great unrecorded history." The audio trail, which snakes through the city center before concluding in Eden Street, achieves its goal of connecting modern-day listeners to queer histories, but it frustrates as much as it illuminates. While it reminds us of the bravery and radicalism of older generations and the strength of the community's oral history, it also reinforces how tenuous tangible queer heritage is. This is partly due to the necessity of discretion, which has the effect of making many sites of queer history inaccessible. While stopped at King's College, two men remark on the audio trail how gay parties took place in the cellar — a place naturally off-limits to visitors. 
Repeatedly throughout the tour, the listener is confronted with places that are either behind locked gates or simply no longer existent. While it's heartening to connect to the city's intangible heritage and take comfort in the long continuity of the queer community, the lack of physical landmarks is keenly felt. This is a problem exacerbated by the nature of Cambridge University's exclusivity within the city, but it's by no means unique. Heritage scholars Marta Anico and Elsa Peralta argue that identities need material culture to anchor them, yet due to the historic vulnerability of the LGBTQ+ community, material queer heritage rarely receives the protection that it deserves.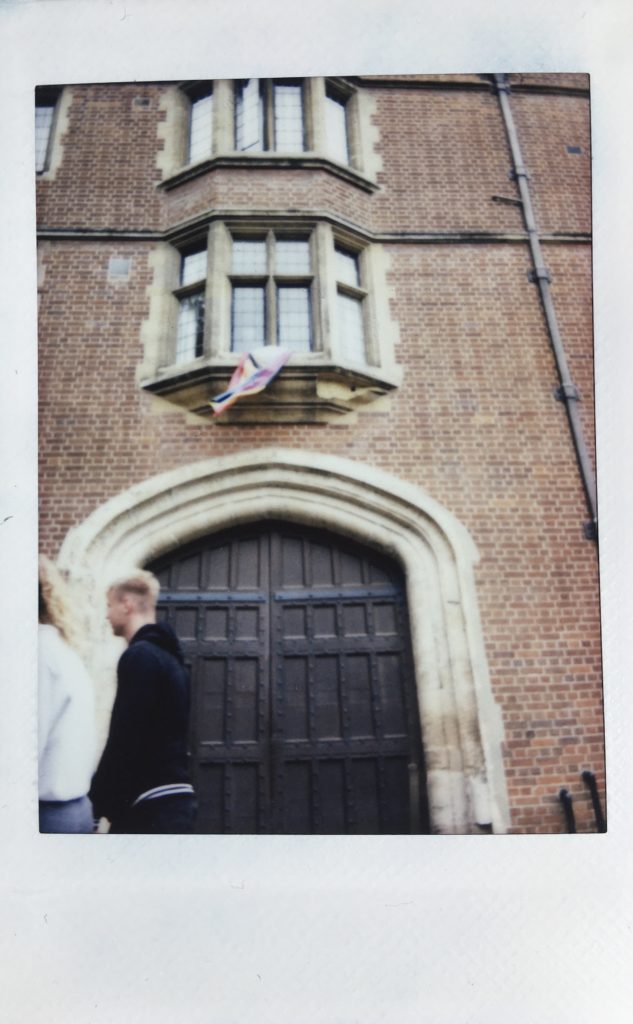 Some of the city's most notable residents were queer, but no recognition of this fact is visible to the public. Eglantyne Jebb, who founded Save the Children and wrote an early draft of the UN's 'Rights of the Child', is one of the few women honored with a blue plaque in Cambridge. According to her biographer, she was in a committed, lesbian relationship with fellow activist Margaret Keynes, a fact which is rarely acknowledged. In fact, the letters in which the two women expressed the wish to be married to each other were later burned by Jebb's family, effectively censoring their relationship for decades. Alan Turing, renowned for breaking the Enigma code in World War II, was later persecuted by the British government for his homosexuality. Yet neither his persecution nor the fact that it led to his suicide in 1954 is mentioned on the blue plaque honoring him next to his alma mater, King's College. This consistent lack of memorialization concerning historical queerness only serves to undermine modern understanding of LGBTQ+ issues.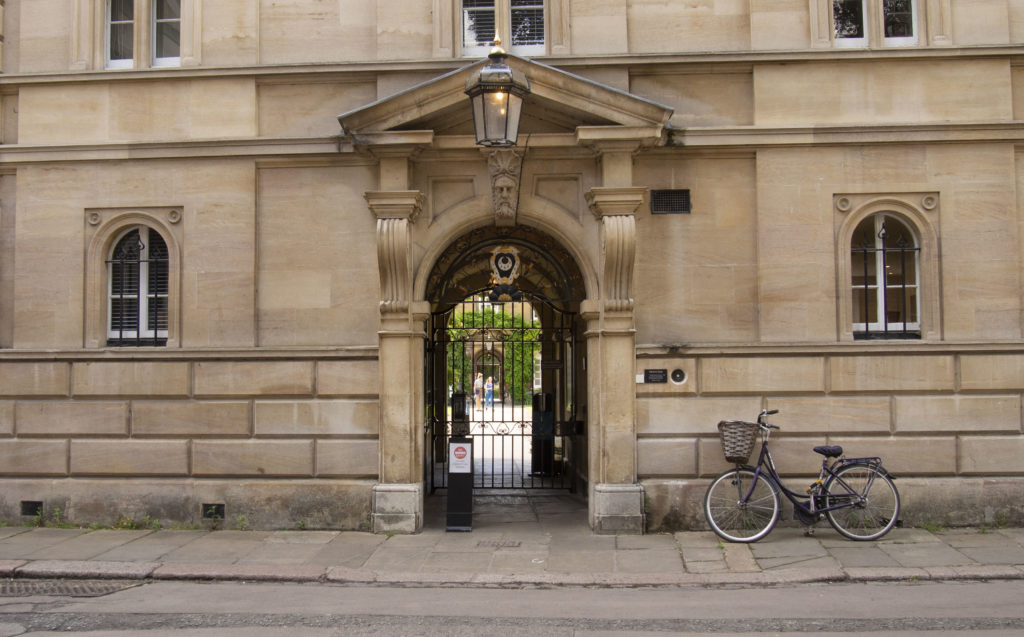 But there is reason to hope that change is coming. This month, though Covid prevented many Pride events from taking place, Cambridge's contemporary gay community has declared its physical presence through rainbow flags that now dot the cityscape. Some even hang from the windows of the many colleges — and while a cynic might dismiss this as merely performative — it's undeniably a long way from dancing in the cellar. Elsewhere, progress has been more tangible. A few hours north of Cambridge in York, one can find a blue plaque commemorating Anne Lister, who is known as the "first modern lesbian." The plaque was installed in 2019 at the church where Lister was notionally 'married' to her partner. This blue plaque, outlined in rainbow colors, offers a glimmer of a future in which queer heritage won't have to be "unearthed," but is simply recognized and preserved for future generations to enjoy.
1 Anico, M., & Peralta, E. (Eds.). (2008). Heritage and Identity: Engagement and Demission in the Contemporary World (1st ed.). Routledge. https://doi.org/10.4324/9780203886007
XXXXXXXXXXXXXXXXX