Online resources to discover Archaeological Sites and Items
2020 started as a normal year, but it has proved us wrong and that it is not our usual normal. After months of lockdown, most of us are used to find cultural entertainment online. But, what happens with archaeological sites, those monuments that normally are full of tourists every summer? Can we travel across Europe to discover those archaeological wonders from the comfort and the lack of risks of our sofas? We can! Archaeologists and heritage managers have been working for a long time to bring archaeological sites close to us. And this is the perfect time to discover some of those ways.
Museums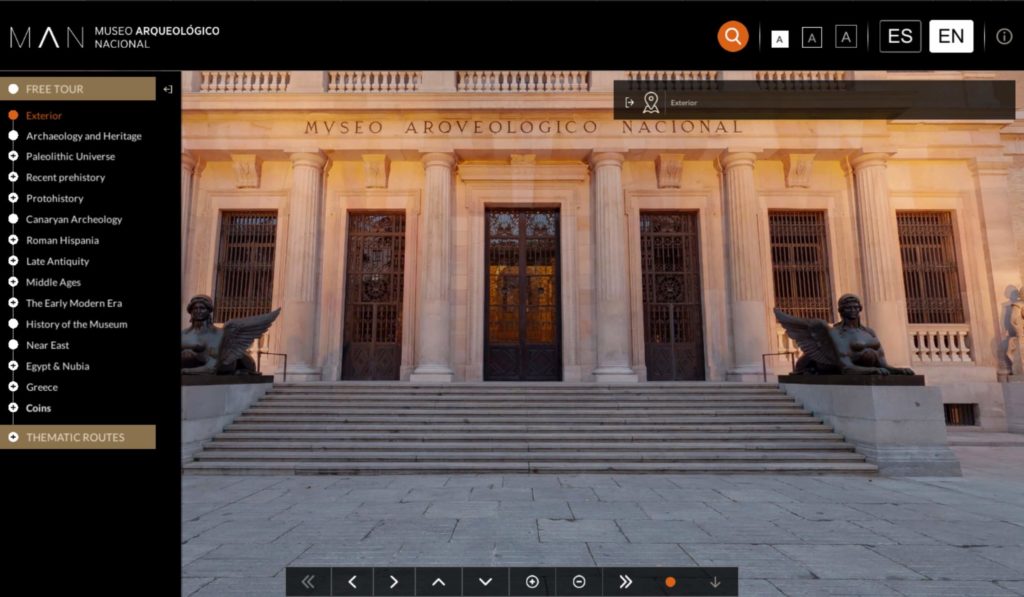 Like many other museums, archaeological ones prepared virtual materials during the lockdowns. The Spanish National Archaeology Museum has created a virtual tour of all the rooms they have. Creating the feeling that you are walking through the museum from your screen. Other archaeological museums instead, were created to be hosted online.
Well because they provide information about many sites and their materials like the Castro Culture Virtual Museum (MUVICC). This museum hosts many information about different sites, all of them part of the Castro Culture across two regions of Spain. This would have been impossible to do in real life.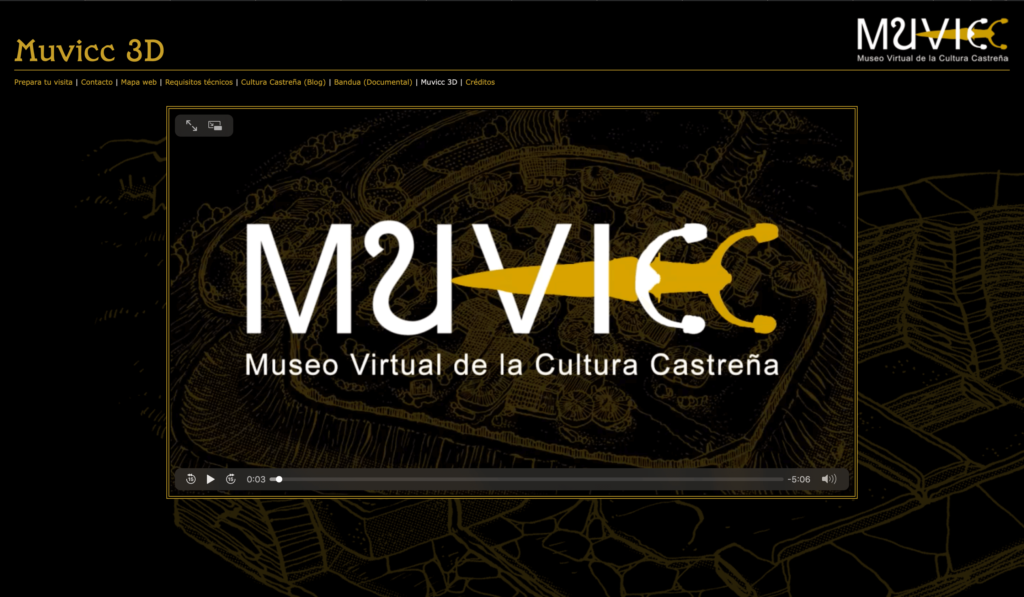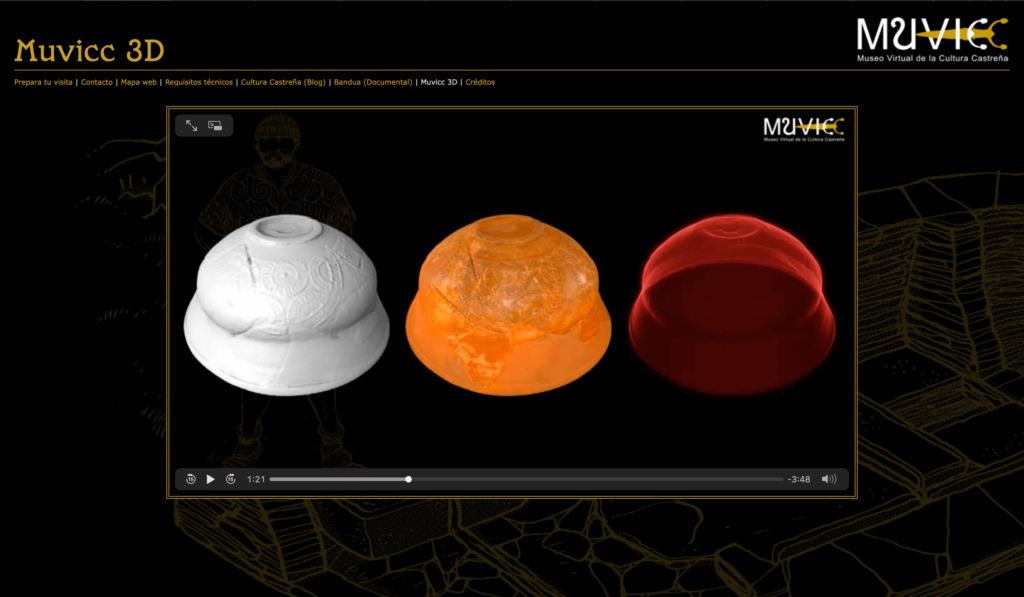 Or well because they provide information hard to present in a physic way, as the Municipal Museum of Penafiel hosted in the 3D repository Sketchfab. This museum presents 3D reconstructions of the archaeological site of Castro Mozinho in Portugal, leading you after, to the web of the real-life museum that will expand the information about the site.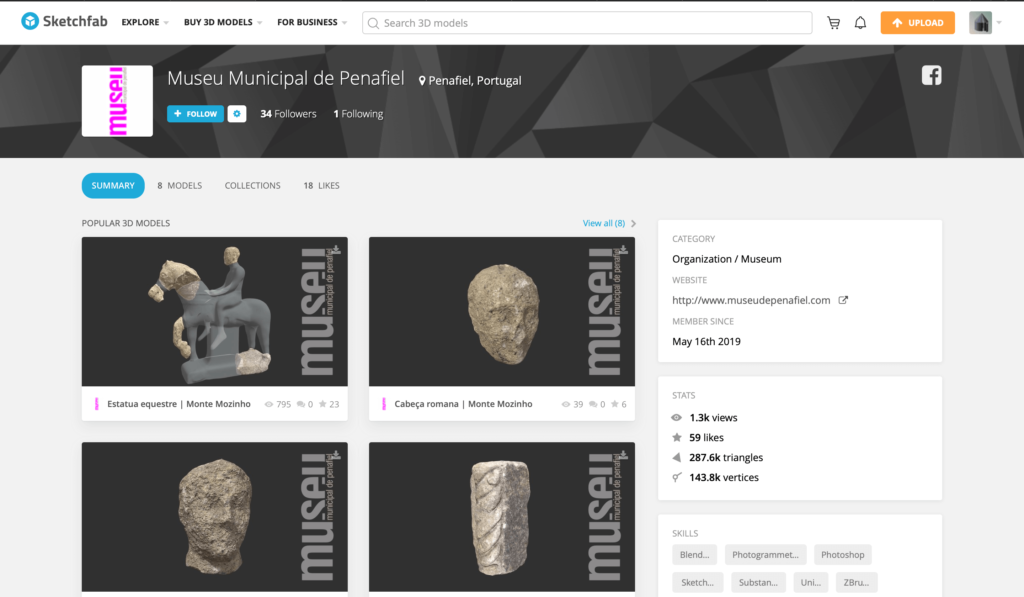 OWN 3Ds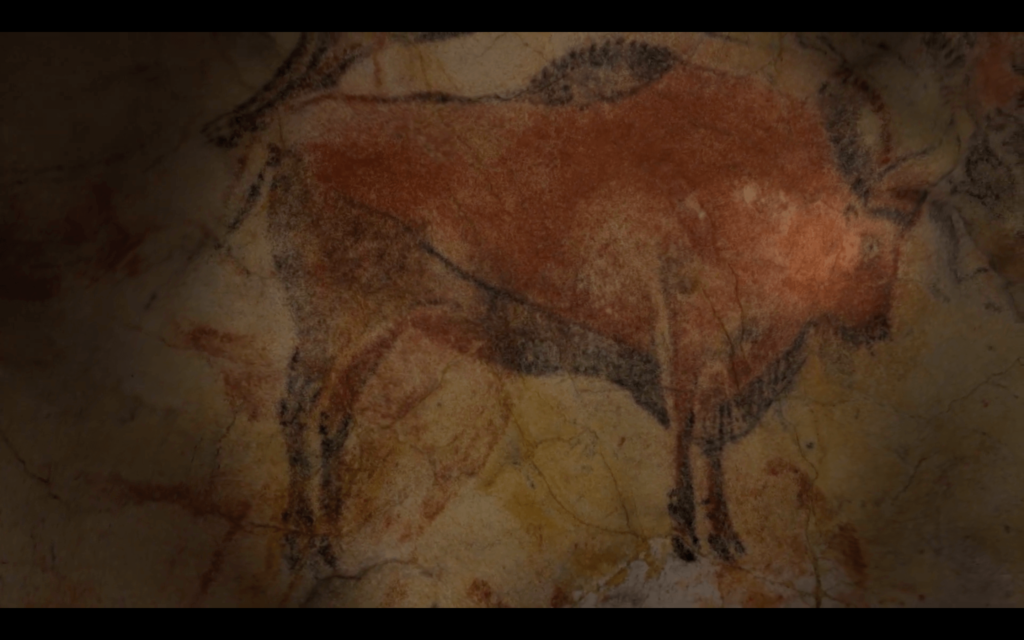 Some archaeological sites, similar to the museums, have their own virtual tour or 3D reconstructions. The cave of Altamira, in the north of Spain, accommodates awesome Palaeolithic wall paints.
Image of one of the paints form Altamira Cave, Spain, as seen in its website / Photo: Aida Loy
In real life, its visit is very limited, even there is a replica that allows many more visits than the cave. As travelling is still a problem, they have created a virtual tour of the cave, hosted in youtube that allows the visitor to see the paints as they are walking in the cave.
The Acropolis also has a virtual tour that we can visit. This page not only shows us the tour of the Acropolis but links us to other greek monuments. So, if you do not want to suffer from the heat of the summer Greece, this is a good way to still enjoy this wonderful heritage.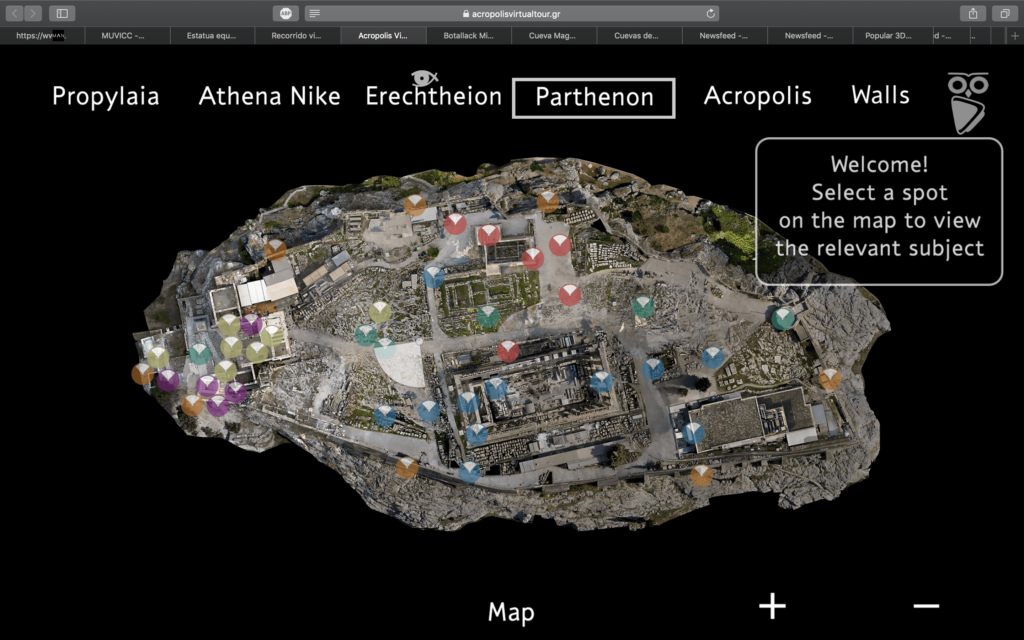 This virtual tours not only allow us to see the sites as they are right now but also, to discover how they were when in use. For example, this virtual visit to the Crown Mines in the UK shows us the difference as to how the mines are right now and how they were in the 1850s when they were still in use. It also allows you to travel around the site, giving you extra information and even 3D reconstructions of some of the buildings.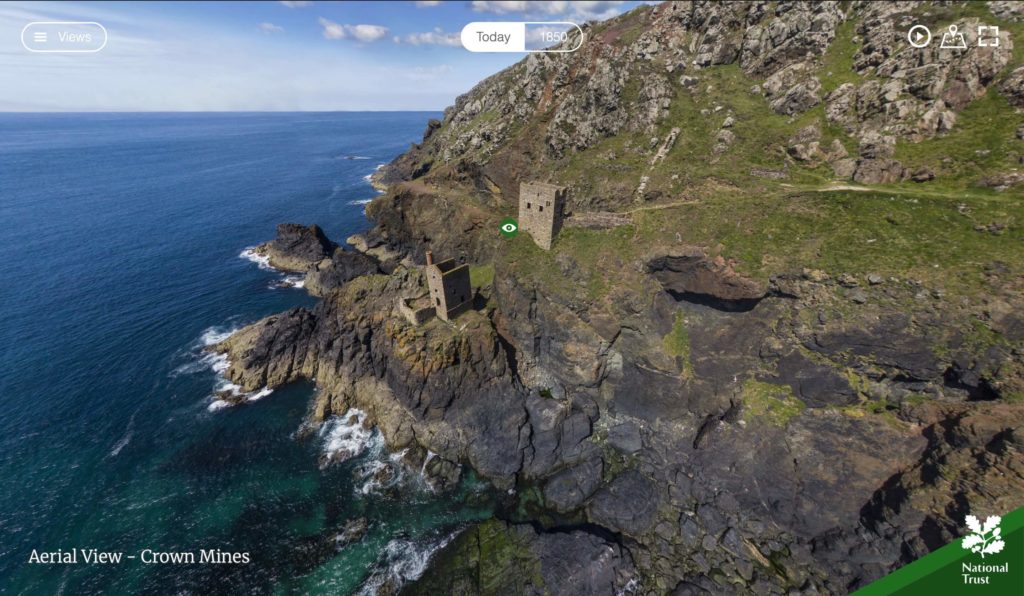 Google Maps
Similar to the view of those mines, and better known from almost anyone, google maps and google street view are two great tools to travel from your house. Just typing the name of the site you want to discover will lead you to its location with satellite images, pictures of other visitors and the 360º images and street views. These tools are really useful, especially for the wall-painted caves. Like Altamira in Spain or the Magura cave in Bulgaria. Google street view and 360º allow us to see the paints in the caves, that in many cases may be restricted in real life. We lack the information but, many times, google also links us to the official web pages of these sites.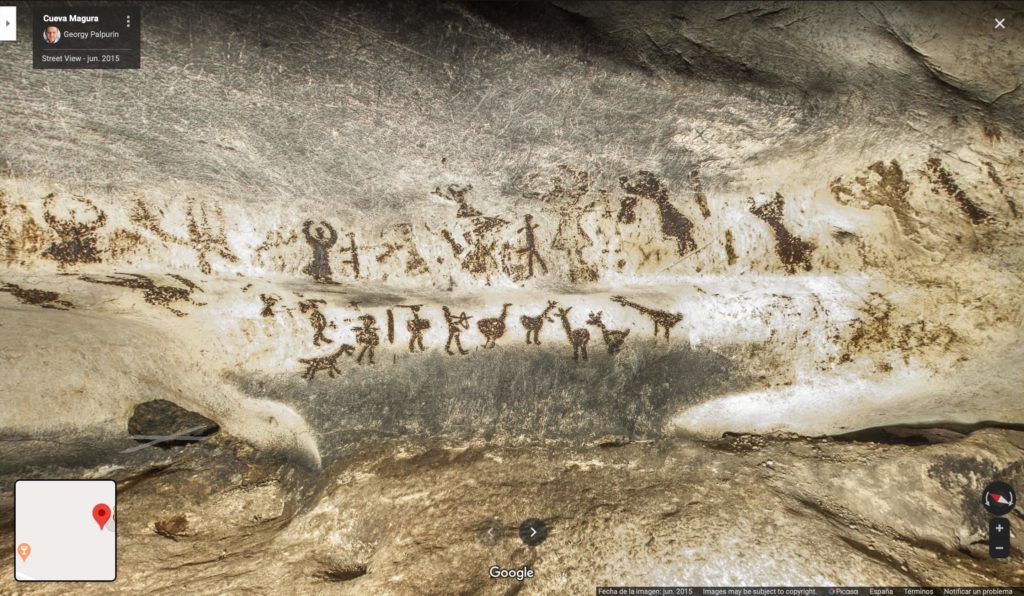 About the 3D repository mentioned before. This is one of the best ways to find archaeological sites or materials to visit online. Many 3D archaeologists and archaeology passionates upload their models or reconstructions to this platform that anyone can visit for free. A simple search on the start page of the words "Archaeology" or "Archaeological sites" will lead us to thousands of these 3D models. Once we choose which one we want to check it will open and show us all the information the artist has added. Many times, when the models are created with dissemination purposes, they are accompanied with information about the site they represent or where the item was found. From the view mode, we can travel to similar 3D models. Also, if we want to look for a more specific site we can search its name directly. Or even looking for the name of an archaeologist will lead us to their work, as long as they have created 3D models.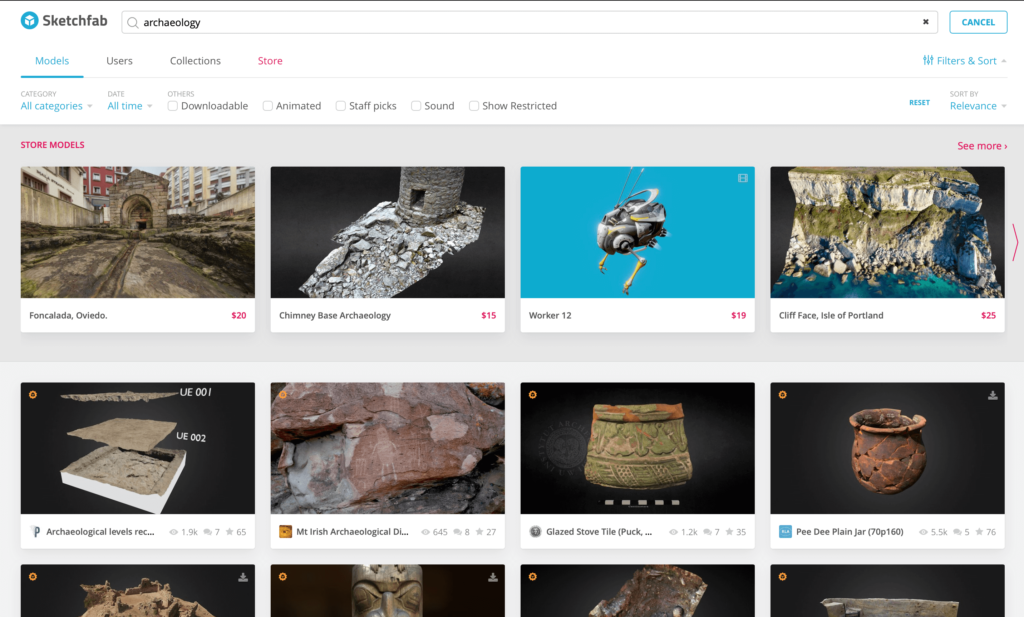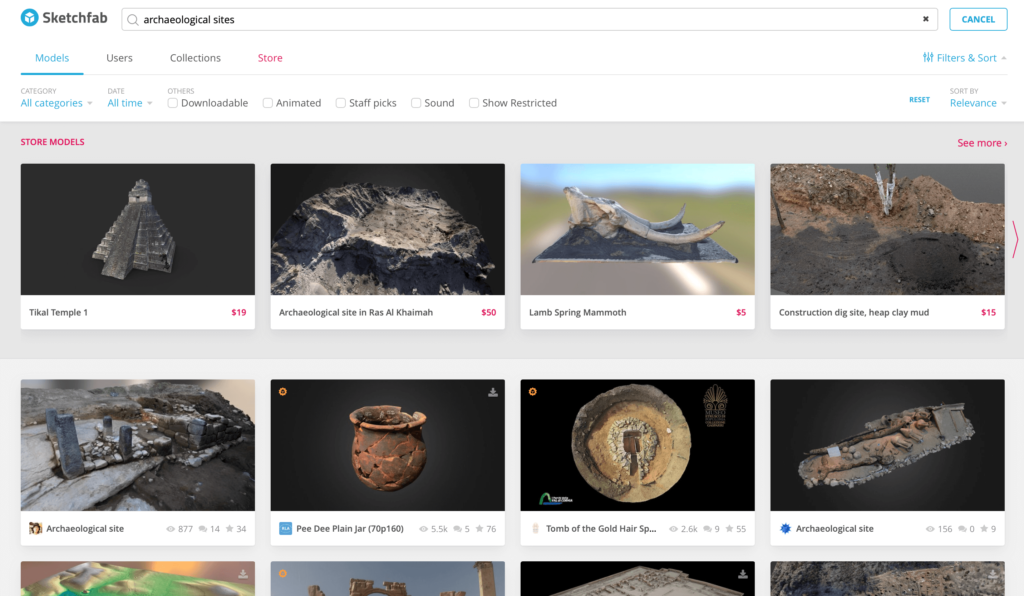 Artists
Once we have discovered and explored the wonders of the 3D reconstructions, we will get familiar with some names of different artists and archaeologists that work in this field. Every artist has its own style and some of the works differ as they attend to different purposes. Bob Marshall, for example, creates beautiful 3D reconstructions that he expands with some after painted touches creating 3D illustrations that will take you deep on the site.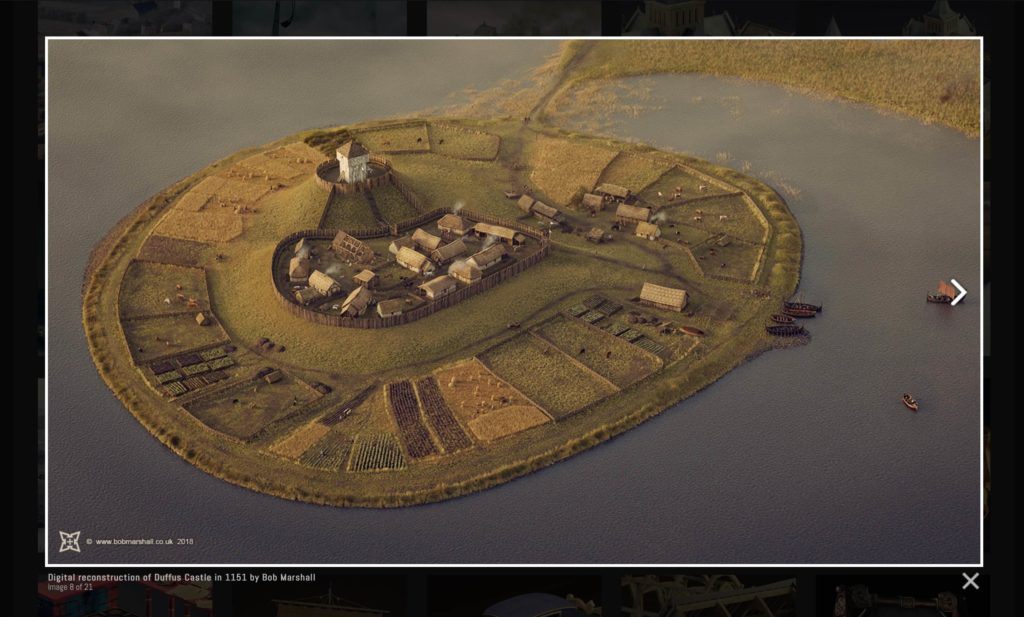 Pablo Aparicio Resco, Spanish archaeologist, focus more on the archaeological point of view, but also uses his 3D reconstructions for multiple purposes, giving them different finishes and presentations. From a scene of a Paleo-Christian burial passing through different sculptures or the reconstruction of a Greek hoplite, you can find multiple archaeological sites and materials on his website.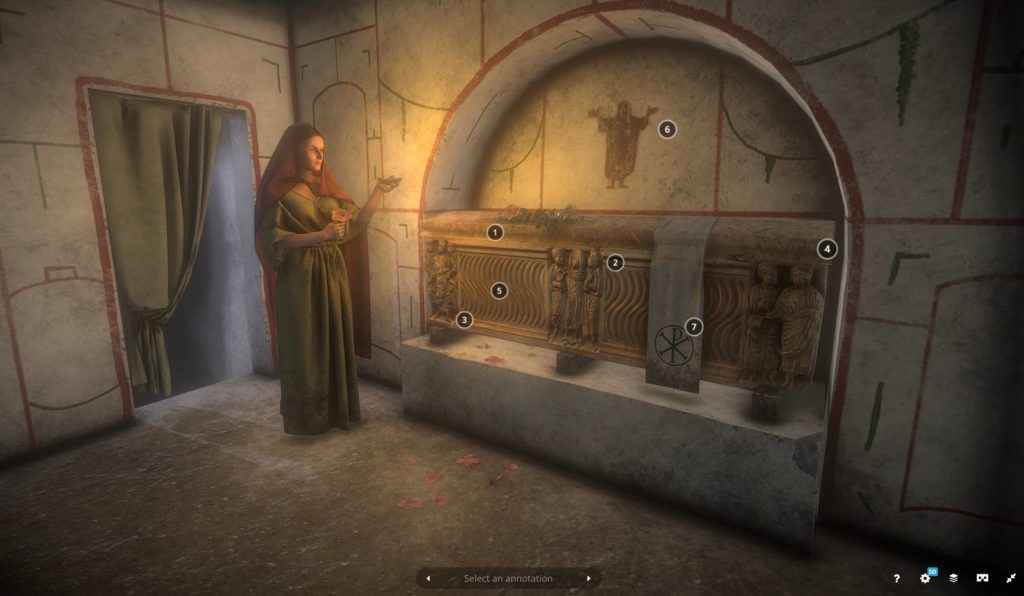 Archaeology is an important part of the heritage we enjoy everywhere in the world. But also allows us to discover our history. While right now it might be difficult to travel to discover those wonders from the past the technologies and the hard work of many people, allow us to still enjoy it.
So change your walking shoes for a nice chair or sofa, your hat for a drink and your guide for your computer and enjoy the wonders of online archaeological sites.
XXXXXXXXXXXXXXXXX