Theodor Aman told us how to reach a broader audience
Besides historical importance and relevance, uniqueness, aesthetic characteristics, some other criteria make yesterday's art, artefact, custom, object, building, site today's heritage. It is a huge gain to perceive heritage as an embodiment of memory. From where I stand, this is primarily how the process of passing on our cultural legacy works.
In Bucharest lie countless examples of tangible and intangible heritage. Some characters from the past worked a great deal to make sure they leave behind a consistent and meaningful legacy, or simply put – heritage. Let us account for their effort differently. Not enriched with the means of Social Media and its participatory empowerment, 18th – 19th centuries socialising meant more awareness and survival.
If you were an ambitious artist willing to promote your work and to improve the general reception of art, history and heritage, your duty was to become a socialite. Otherwise how to reach a larger audience and allow real-time communication? Balls, house parties or random gatherings did the trick and were wonderful "excuses".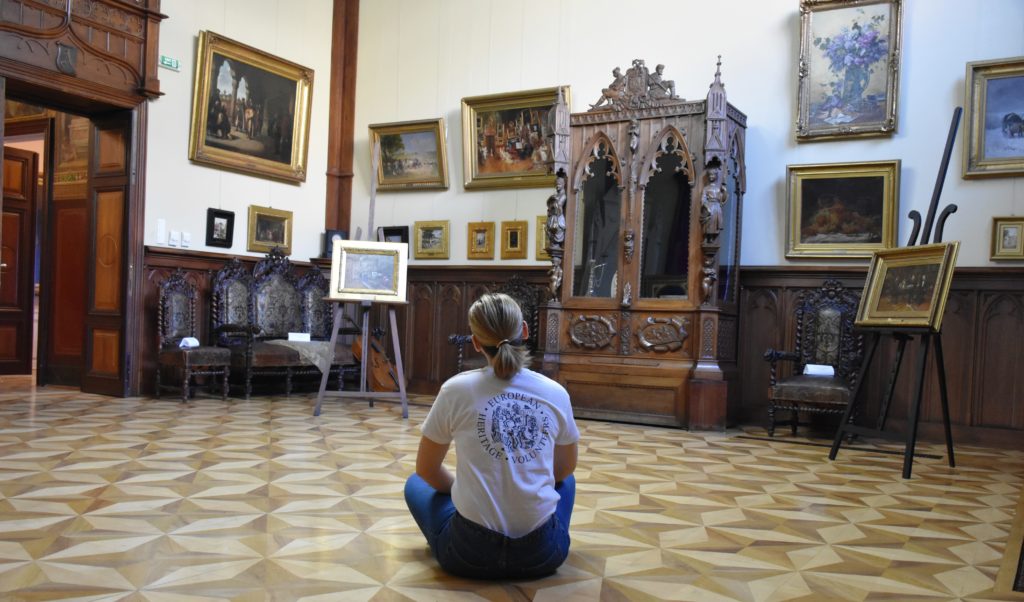 Early Career Pathway
We can perceive Theodor Aman (20 March 1831 – 19 August 1891) as such a character. Intentionally or partly so, he built a strong bridge between his present – our past and his future – our present. Theodor Aman was practically born an artist. He showed very early on a natural inclination towards painting. His first teachers, Constantin Lecca and Carol Whalsteiner encouraged him to cultivate this skill. He travelled to Paris in 1850 to complete his training under the supervision of Martin Drolling and François Picot. He also held Eugène Delacroix's work in high regard and drew inspiration from it. Three years later, he had his first exhibition at the Salon.
Travels to Istanbul and Rome contributed to his well-rounded personality. At a later time, Aman's work, mostly academic, became a synthesis of realism and a romantic touch. His style made an artistic revolution possible in Romania. He brought the modernist tendencies home and was one of the first Romanian painters to leave the studio, sketch en plein air, and study the light more, a legacy of the Barbizon School.
Build a house to live, work and entertain
Aman wasn't only a painter. He became interested in engraving, sculpture and stained glass. Besides being an artist, Aman turned out a good manager as well. His managing skills allowed him to become interested in designing his own house (1868). The blueprints were his. This house would meet two functions: home and workshop. His personal touch and eclectic taste were visible both at the exterior and at the interior. Construction ended in 1869 and no major changes were made since.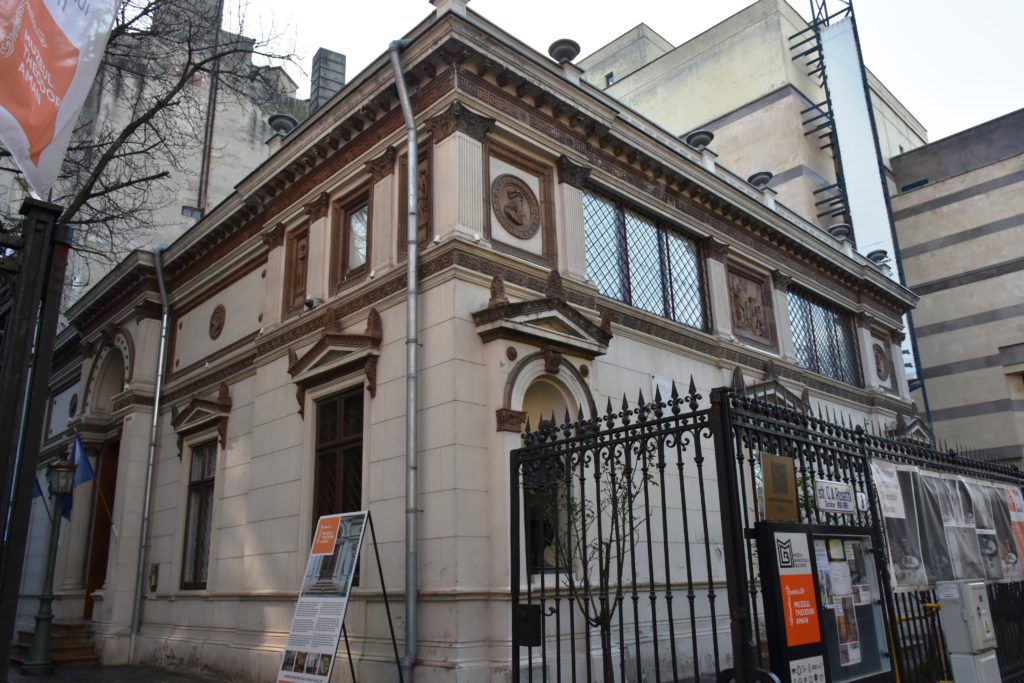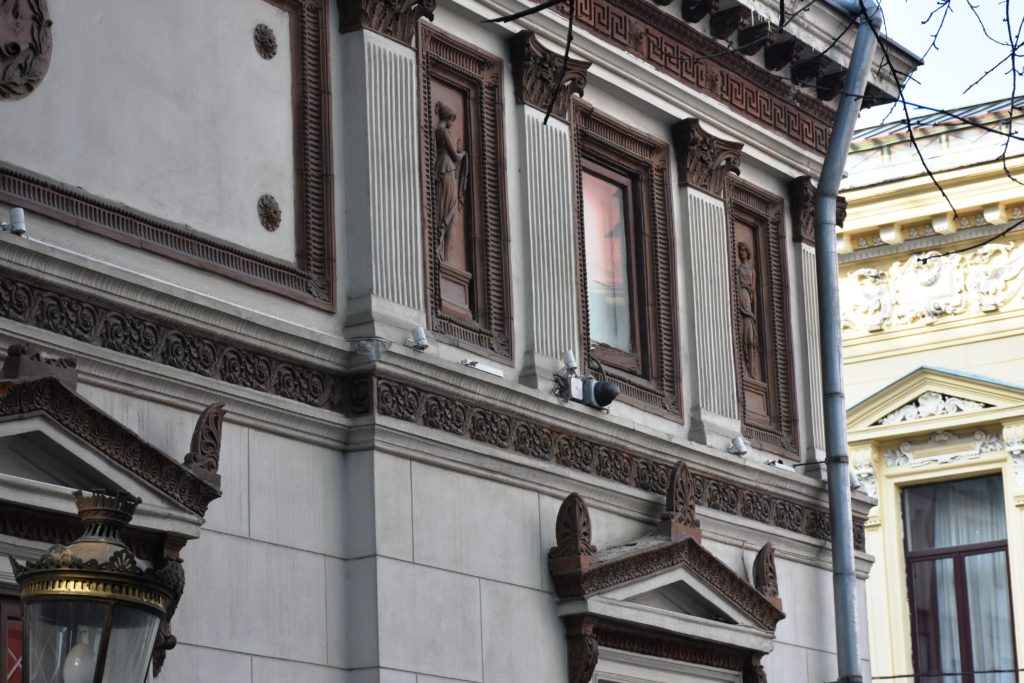 The exterior is carefully embellished by ornamental and figurative sculptures in neoclassical style. Da Vinci and Michelangelo are present at the entrance through medallions. As protector of the arts and crafts, the goddess Athena is also cast in terracotta. This Renaissance stylistic discourse is further developed inside the house in a harmonious manner through mural paintings, stained glass, stucco ceilings, furniture as well as wooden panelling in the workshop.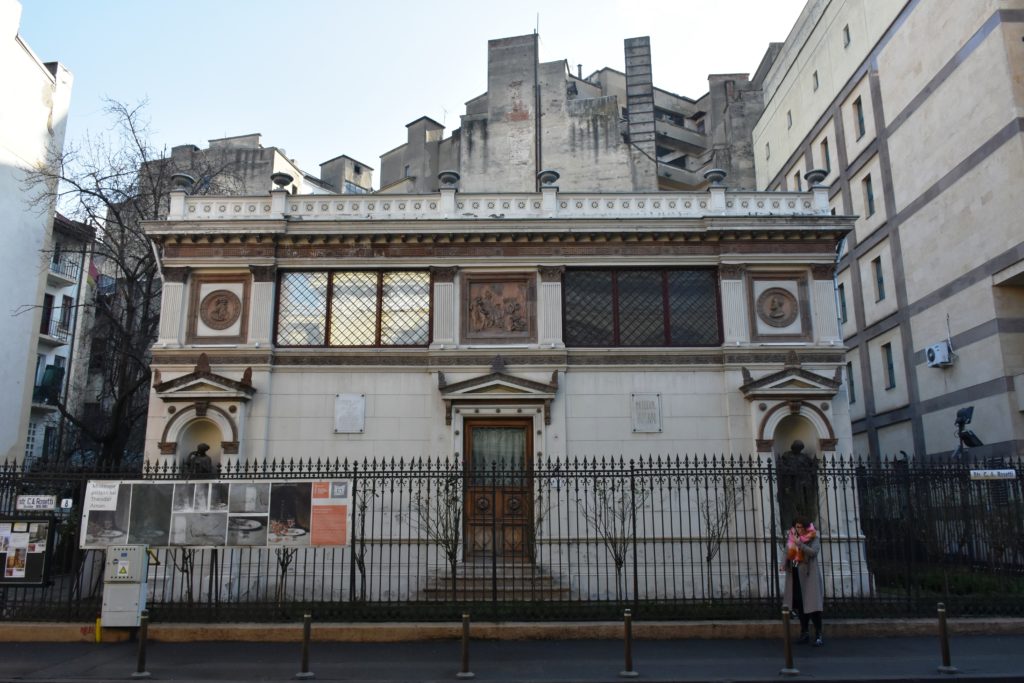 Eclectic taste means a strong personal touch
The house is medium sized. The workshop takes up almost a third of this space. This big bright room was meant from the beginning to attract the crowds, people interested in Aman's work and free history lessons. The multitude of textures present in Aman's house, especially the workshop, is proof of his numerous interests and eclectic taste. It is the artist's understanding on what a modern interior (in Renaissance fashion) should look like. Then and now, paintings, tapestries, sculptures and pieces of furniture filled the space.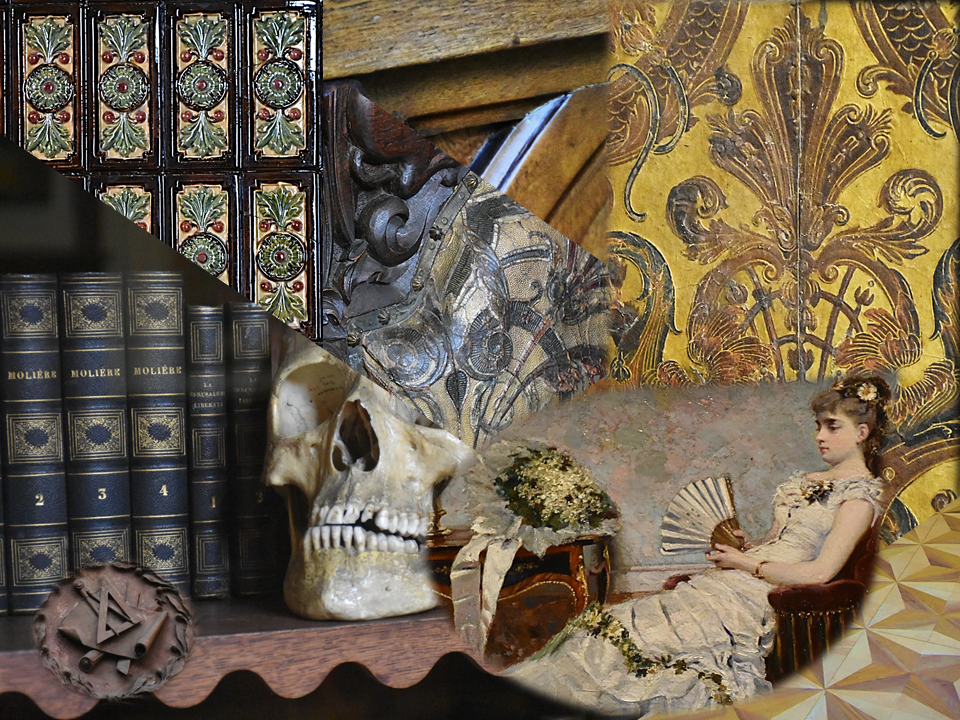 This particular place became somehow a focal point of the local artistic scene, like a private gallery. The house even party functioned as a museum because Theodor Aman wanted to spread knowledge and ideas using his art and other artistic objects in his personal collection. Meetings, house parties and balls were hosted here. They were more than social and entertaining events. This is where and how Aman best exercised his role as promoter of the arts, thus heritage.
Genre scenes
These important aspects of everyday life and personal credo were embodied in his genre scenes. Many of them are captured in this workshop in bright vivid colours like most of the artist's feelings. At our end of the chronological line, we can use these genre scenes as spectacular mirrors into the past.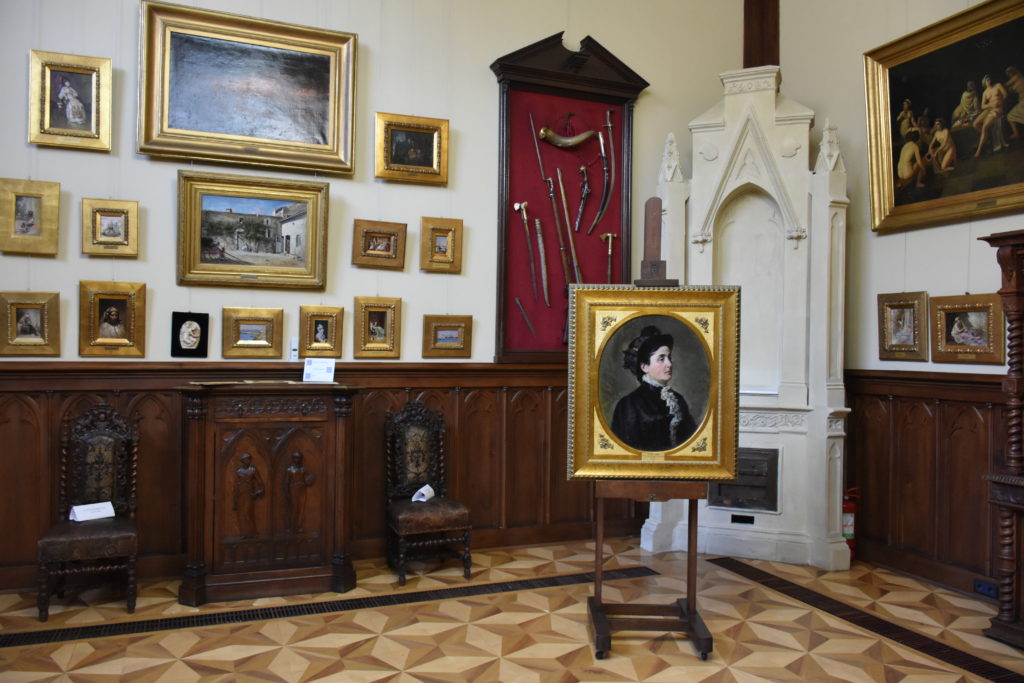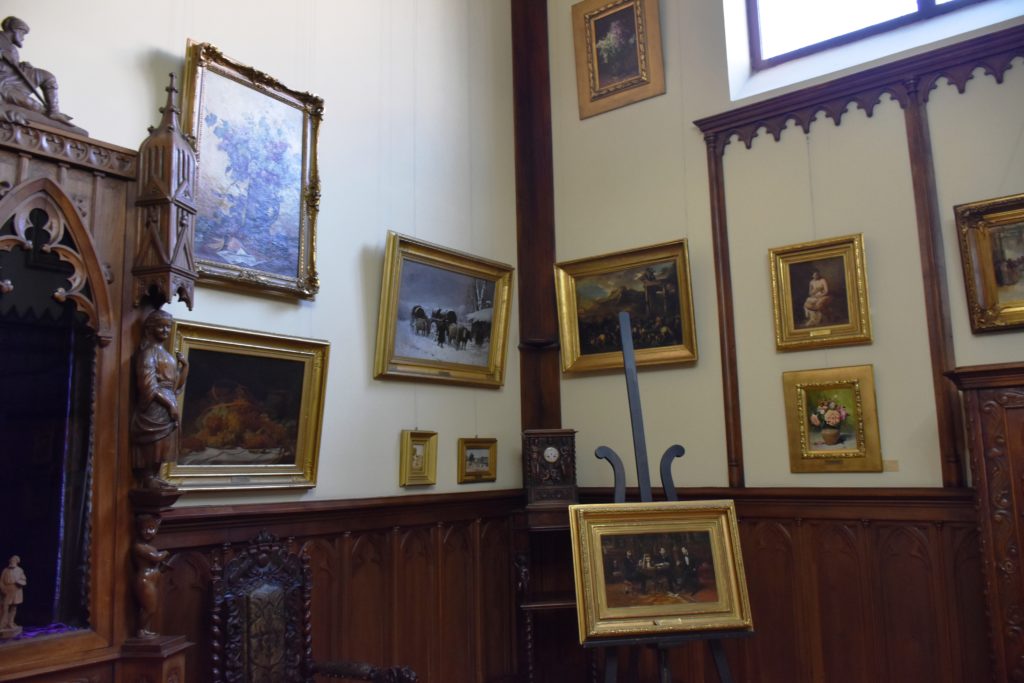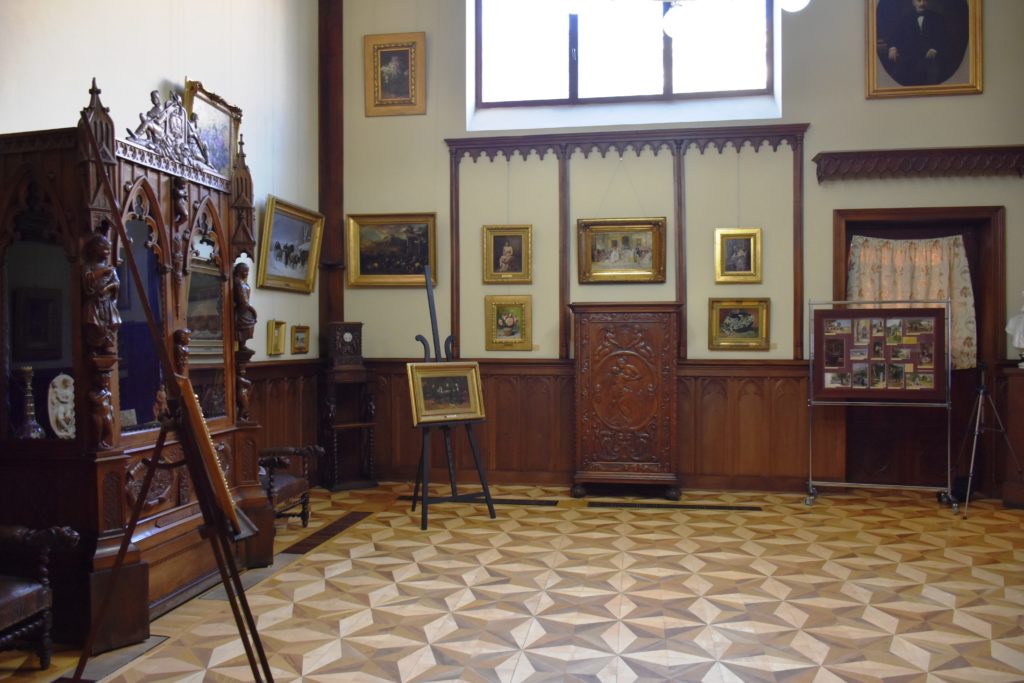 There are numerous genre scenes by Aman to show us the social customs and efforts needed to persuade the public to admire and understand art & heritage. Furthermore, vents like these and the subsequent genre scenes were an innovation because Aman kept a constant dialogue with people he knew in Paris and pursued the cultural and artistic trends. These are material proofs of the bridge he set between his present – our past and his future – our present.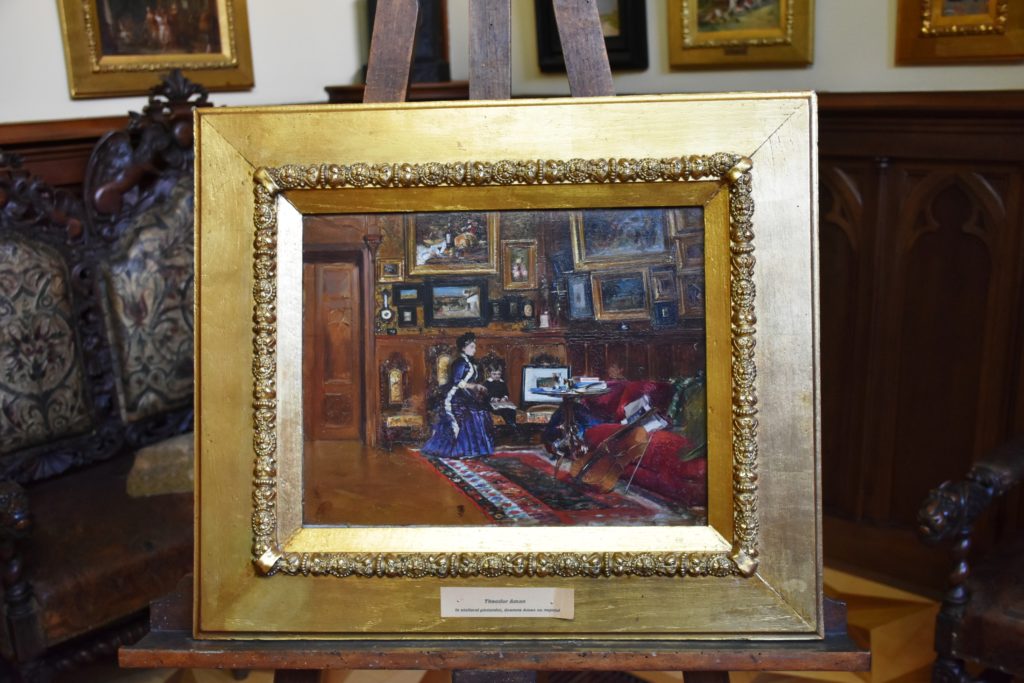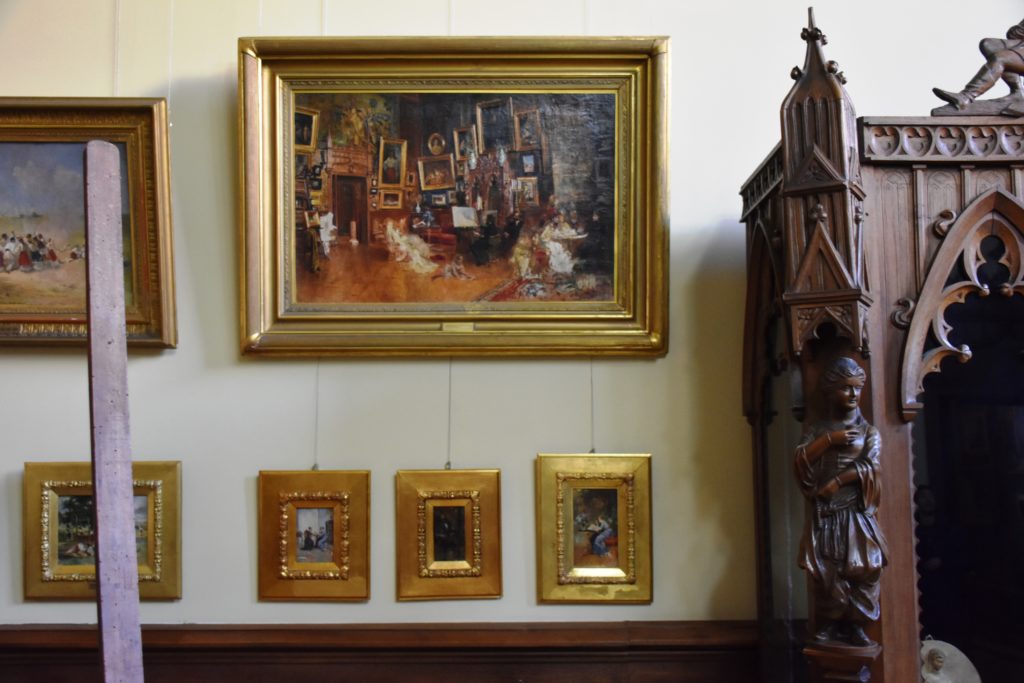 In admiring these works and reviewing the past versus the present, I encourage you to take the gothic inspired bookcase and entrance as reference points. The wonderful wooden cabinet is also Aman's work and received a golden medal at a well-esteemed exhibition. This is where the artist used to keep costumes and other precious artefacts.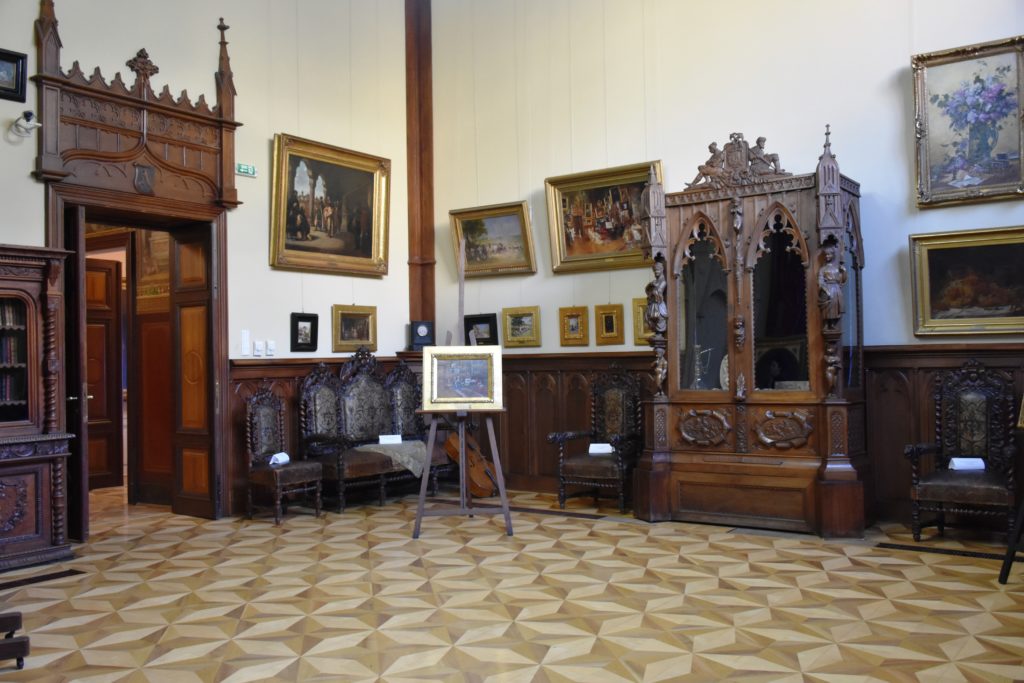 In these paintings the characters seem relaxed, almost comfortable. Any dynamism would have ruined this quiet stillness. The pleasant atmosphere serves as an invitation into their world. Having set a strong educational path, Aman made a huge donation. In 1908, Aman's home & workshop officially became a museum.
Advocate for education
His educational role went beyond his workshop. The diffusion was much greater. In 1864, accompanied by another local figure, Theodor Aman convinced Romanian ruler, Alexandru Ioan Cuza, to establish the "National School of Fine Arts" (nowadays known as National University of Arts Bucharest). Aman became Director and then held the position until 1891. Equally important, he supported and encouraged numerous students proving to be a very good teacher.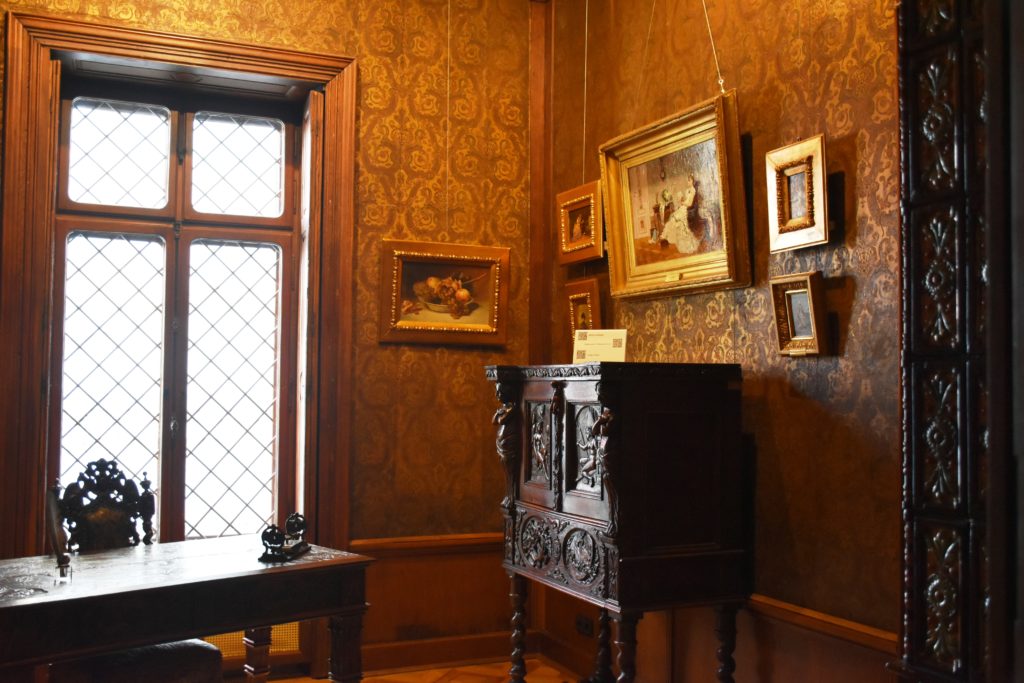 This character's personal touch and involvement are visible over time. His talent and dedication greatly enriched our heritage.
Would Theodor Aman have enjoyed being a Volunteer for Heritage? Yes, definitely!
Special thanks to ©Theodor Aman Museum and the ©National Museum of Art of Romania.
When in Bucharest, take the time to visit them.
XXXXXXXXXXXXXXXXX