By Sveta Kondratyeva
Heritage Development student from Russia studying in Vilnius
Looking for the traces
"If one day I decide to study heritage, I'll choose a university in Europe with an old cozy building and historical surroundings!" That was my little dream, and in 2019 it came true – I became a student at the university in Vilnius. Its building was an ex-monastery of Augustinian monks, with a chapel near it. A unique case for Vilnius when a baroque church was built with only one tower, while all the other baroque chapels had two. And it still keeps traces of atheistic times when the building was used as a store: an extra floor inside and a big metal door at the back. One more shadow of history – bullet marks on the city wall in front of our building. In 1942 there was a frontline here.
Why am I so proud about all this historical stuff? Because I deeply believe that the spirit of place and its history can inform the way we think, our quality of life and our values.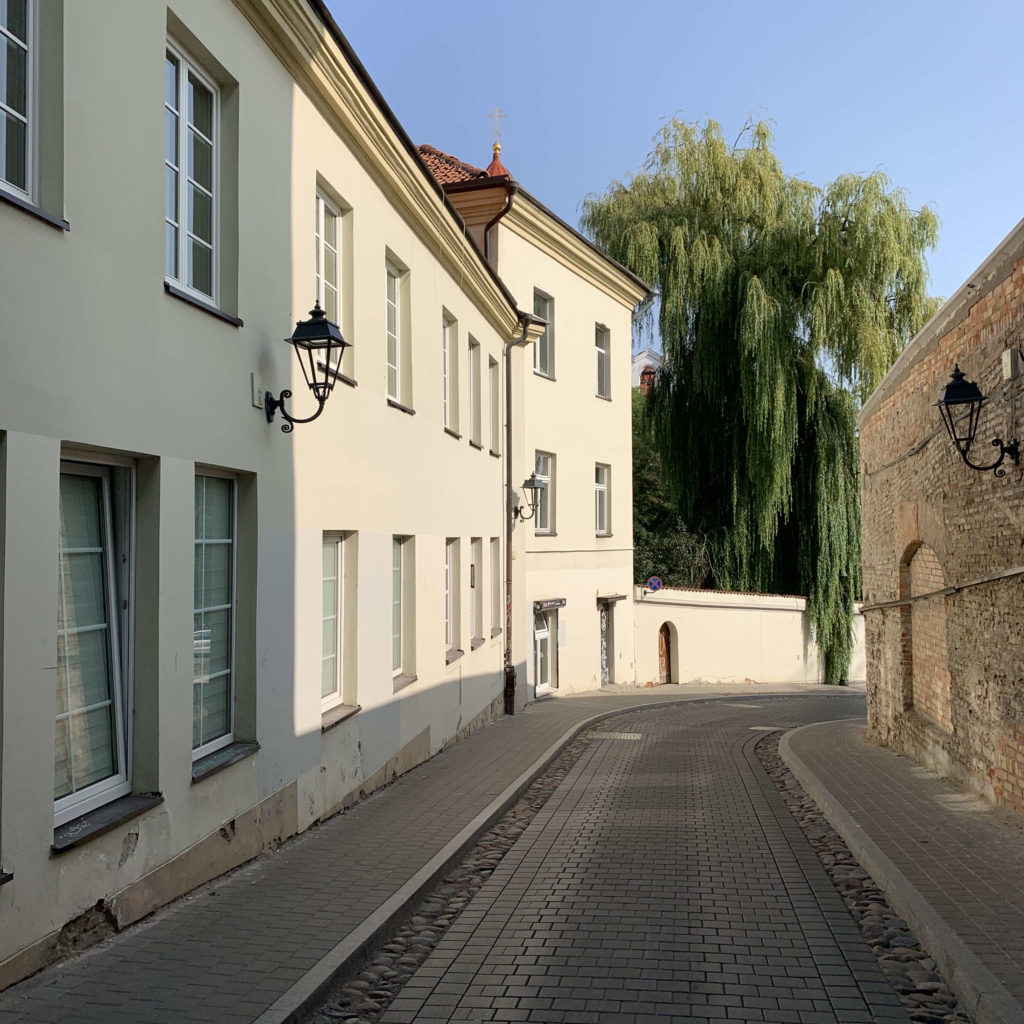 Furthermore, students who engage with heritage must strive to research their habitat. I had a chance to look at the old layouts of our ex-monastery and found out where monks had wells, where they cooked dishes, where the prior lived. Then teachers explained to me the original purpose of the niches inside the walls in the corridors. They were fireplaces. Don't know why, but in old times monks had their cells heated from the corridors.
But the real culmination of my discovery was in the basement. We opened the door, made foursteps down the stairway and found ourselves… on the old pavement. The present pavement was somewhere on the level of our heads. This underground piece of the street really took me by surprise and sparked my imagination.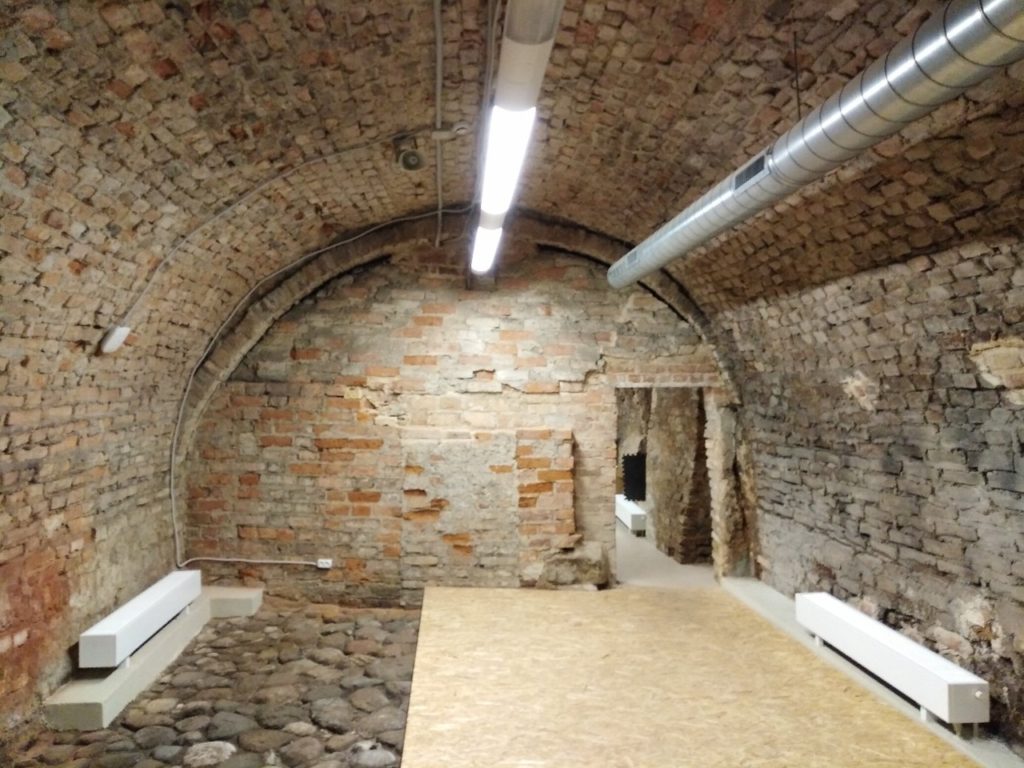 Looking for the common features
Once I tried to imagine the common features between monks and students. Both of them are poor usually, no doubts ….But it's not enough for inspiration and feeling of continuity, is it? Let's think deeper… Monks' life didn't boil down to pray and even wasn't absolutely locked inside this territory. They promoted education, like we are doing it now. By the way, Martin Luther was one of the Augustinians before he designed a new branch of religion. I'm not going to invent a new religion, of course. I'm here just to make some research about creative approaches in heritage studies. And I'm ready to show a frenzy of creativity. For example, dance about heritage. Fortunately, my teachers are open enough to untypical ideas and let me flirt with this experiment.
Famous Lithuanian poet Tomas Ventslova wrote that in his youth he used to have one habit. In cases of failures or disappointments he used to come to the main gothic church or to the yard of the oldest city university, and just stayed and observed. And these heritage sites always had his spirits lifted. He also said that the clouds over Vilnius always have baroque shapes. As for me, I could observe only modernistic clouds – flat and grey. But I use the same tip as Ventslova. I'm sure that if something goes wrong or irritates you, heritage could be a foothold and support. Or at least give you examples how to tackle challenges and come out on top of it.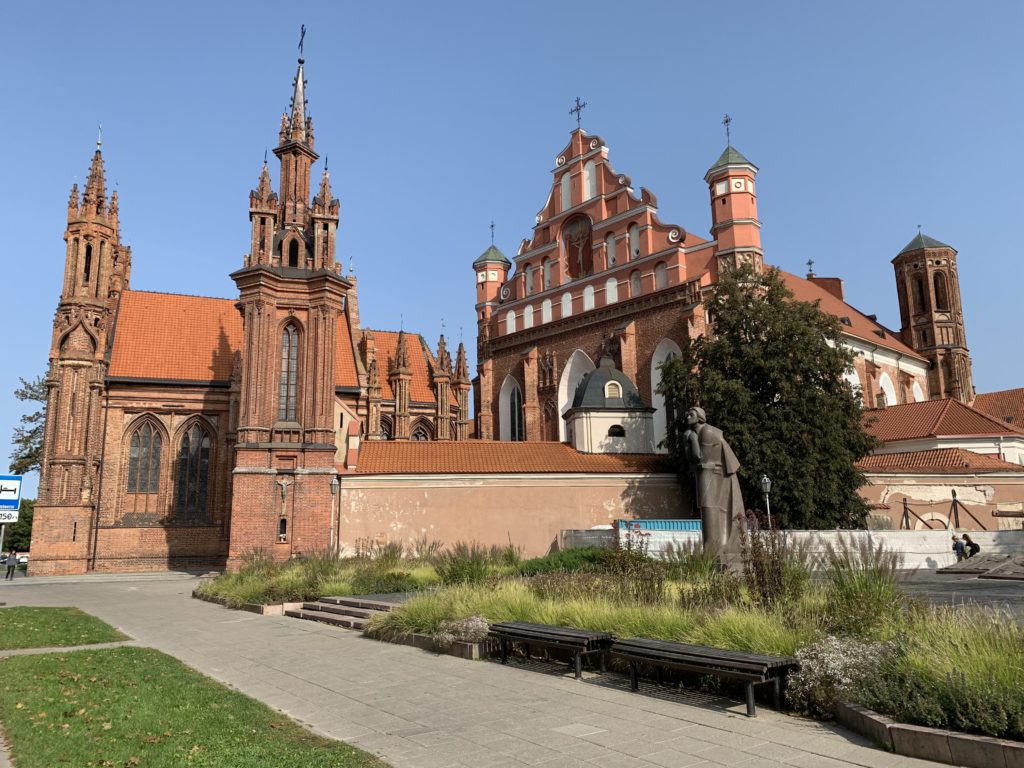 Every time I sit at lectures, I can imagine how people used old pavement in the basement, or walked through the existing elevated corridor from cells to the church, or read something clever.
And I believe that heritage itself can tell bright stories and teach, sometimes better than the educational system. And these stories can make you suddenly feel ownership of the place. In other words, make you fall in love with it. Every time I walk down the streets here, I look at the small houses with the gates into the inner yards and on the people. They walk on the carriageway, and if they see a car, just make a step to the sidewalk. It looked totally alien to me, a child of a 16-million megapolis. In my home city this is the straight way to death. At first I was afraid to try it out, but now I've learned this lesson. Now I just listen to a strange combination of three languages, Lithuanian, Russian and English, and ask "So, dear Vilnius! Which new heritage stories can you tell me?"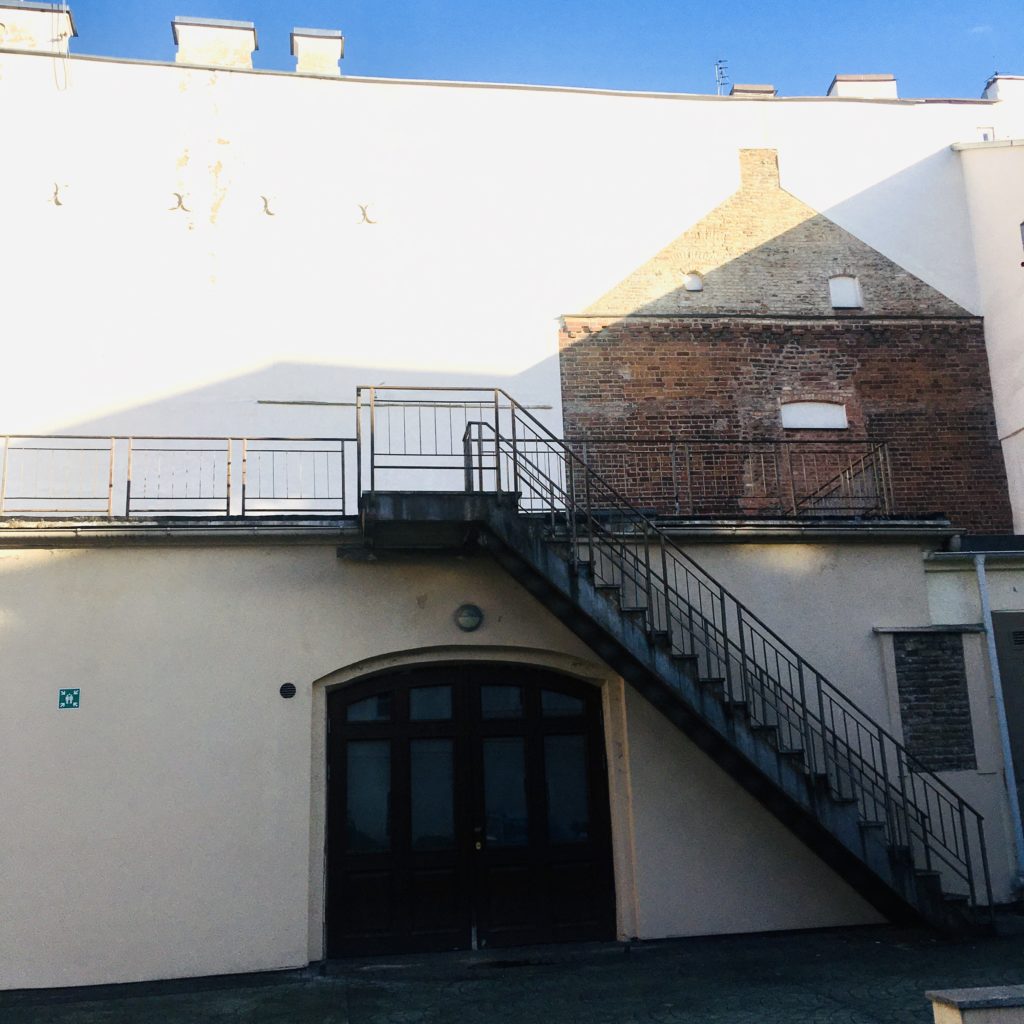 XXXXXXXXXXXXXXXXX