The importance of thinking with a European perception when facing the next EU elections
by Duna Viezzoli
In the next days people of European Union are about to decide the shape, the direction and the means that Europe will undertake for the next future, during the most delicate European elections in the history, since they have been established in 1979.
2018 has been declared Year of European Cultural Heritage, with summit, projects and forum all over Europe: a year dedicated to emphasize cultural diversity of our present and our past in order to strengthen the importance and the values of a united and peaceful Europe. And today, one year later, we see how ephemeral this ideal is, if not shared.

Nationalisms and racisms, cold and less-cold wars, walls and embargoes are hot topics in our daily reality. And still the concept of Europe and the need of seeking it, is something hard to grasp for many people. Globalization as a (not to fear, but to understand) result of the post-modern world is levelling out cultural diversity in a process which seems to be unstoppable, leading us to look, think and live all the same everyday more. Therefore understanding the importance of preserving the smallest and most hidden local cultural heritages, is vital to embrace the European perspective, which include them all, as resources for today's creativity.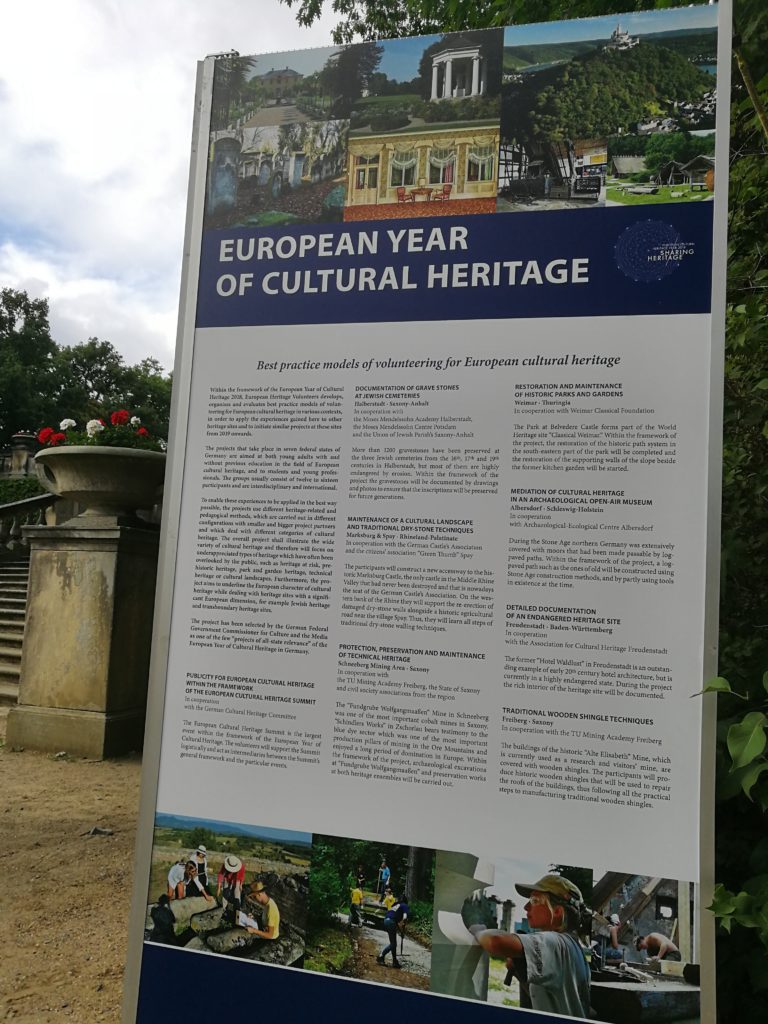 Europe needs to be seen as a concept of shared heritage, a bigger umbrella that comprehends singular existing cultures, but most of all that allow us to think about an idea of heritage which does not follow national boundaries. The most interesting aspect of looking with a European perspective is that precisely where national borders cut our uninterrupted national landscapes, an amazing kaleidoscopic variety of cultures arises. Exactly where – more or less random – lines have been drawn on our maps, cultural heritage shows its most interesting results, highlighting how necessary is for different languages, ethnicities and traditions to share an area, to be able to communicate, with no fear of being washed away.
We need to think about Europe, because we have to keep in mind European Cultural Heritage as something that comprehends us all, our traditions and our legacy. To have in mind that only sharing our knowledge and our will of growing and facing together contemporary plagues such as fundamentalism, corpses in the sea and climate changes we can hope to success.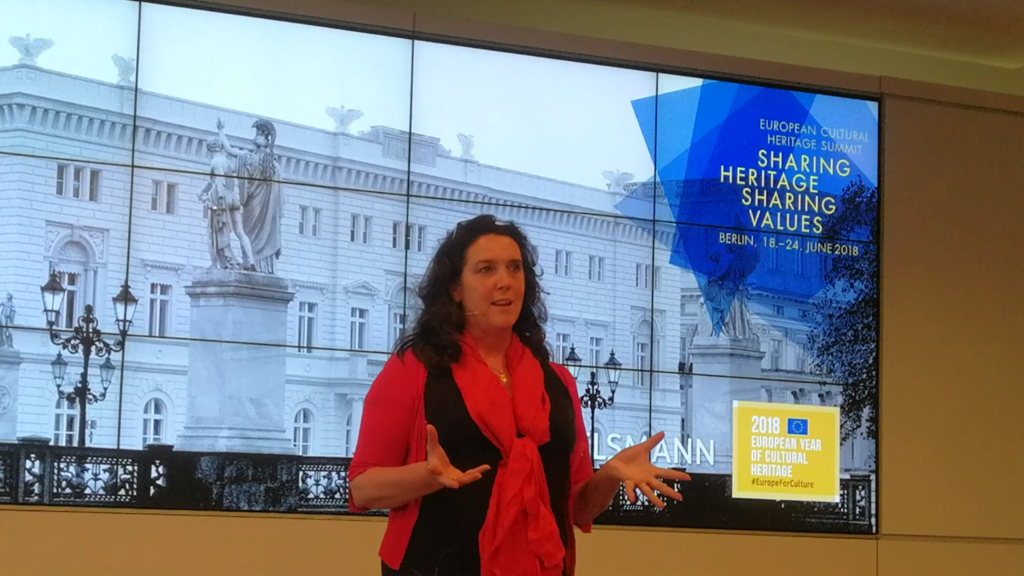 Last year I had the amazing opportunity to volunteer during the largest European event, the European Cultural Heritage Summit in Berlin where, with the motto "Sharing Heritage – Sharing Values", a wide range of stakeholders, decision-makers and citizens as well as top level representatives from European Union institutions, member states and civil society organizations have been brought together. It has been one of the most inspiring experience of my life. I volunteered there with European Heritage Volunteers, an NGO (http://heritagevolunteers.eu/) that every year gathers young people from all over the world and that works to preserve, sensitize and transmit knowledge about European tangible and intangible heritage: during two weeks projects youngs from different cultural, professional and social backgrounds reunite, work together and learn from their respective cultures. They share the same will of laying foundations for future cooperation, starting from rescuing what has been left for us from our ancestors, which should never be forgotten. Because learning to take care of the past means understanding how to build a conscious future. This is my idea of Europe.

When I was asked how I reached the perception of being European, I answered with no hesitation: "Erasmus". Thanks to EU I had the chance to leave my home town Trieste – a city on the borders between opposite worlds – and fly to the UK, where I spent one year (ended just before Brexit process would mining its coherence), discovering the wonders of multiculturalism and learning how to look at what I called "mine" from a distance, which always change its meaning. Because embracing a different perspective, other's perspective, allows us to grow as human beings. That was the beginning. Afterwards I never stopped exploring, embracing projects which allowed me to travel and discover the Other: other places, languages, history, ideals, points of view… And now, again, I could not be an exchange student in Argentina – which unfortunately will not be able to vote, but, at least, to write – if it was not for the European Union.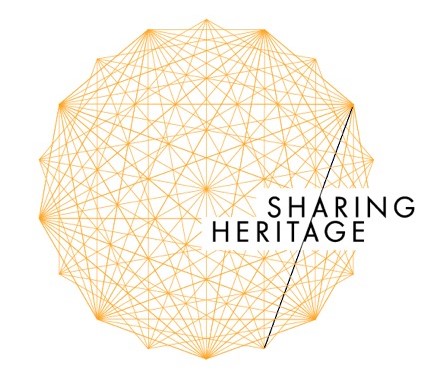 Erasmus experience, volunteering for preserving our heritage, meeting people all over the world from completely different backgrounds, but with the same beliefs and hopes, made me understand how it matters to think as European first. And to never stop recommending such experiences to my peers, who hopefully will be forward-thinking when exercise their right to vote in the next May 2019 European elections.
This is why we need to think about Europe when voting, as well as we care for our belongings. Because Europe is our common heritage. The heritage of humanity which promotes international understanding and multiple identifications, supporting inclusive and democratic models of society. Sharing heritage means sharing history. Sharing history means sharing past, present and future. Hopefully a future with more cooperation and less fear.
XXXXXXXXXXXXXXXXX